I have never been one to strive for recognition or praise. Especially when it comes to engaging with Nature. However, as I mature, I understand that sharing my achievements means putting something out into the world and having that echo come back to me. Putting my achievements on display drives a more profound desire to inspire others to follow. In many cases, I am the first to achieve these feats, and it's my hope that I won't be the last. 
The Superior Hiking Trail (SHT) is a 310-mile footpath that follows the rocky ridgeline above Lake Superior from the Wisconsin-Minnesota border to the Canadian border. On Saturday, July 4th, 2020, at 8:46 a.m. I began hiking the SHT in honor of George Floyd, a Black man murdered by a Minneapolis police officer. Twenty-four days later, I officially became the first neuromodulator implant recipient to complete a total thru-hike of the SHT End 2 Ender.
The John Muir Trail (JMT) is a 210-mile trail in the Sierra Nevada mountains that extends from Yosemite to Mt. Whitney — the tallest peak in the lower 48 states passing through Yosemite, Kings Canyon, and Sequoia National Parks. During her epic journey, I became the first neurological implant recipient to climb Mt. Whitney and the first to complete the JMT.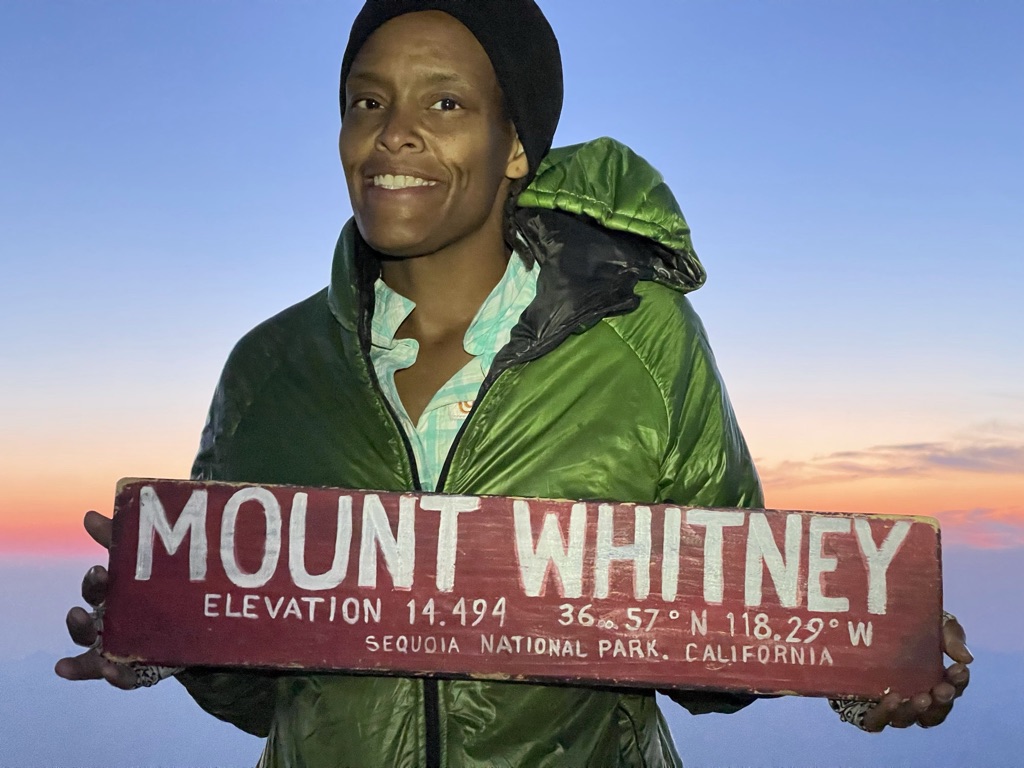 The Arizona Trail (AZT) is an 800-mile trail that crosses Arizona from  Utah to Mexico. I completed the AZT as a calendar year thru-hike (started in August 2021 and ended in April 2022). In 2021, I became the first neurological implant recipient to complete the Grand Canyon Rim-to-Rim Hike with an overnight at Phantom Ranch and the first to complete the AZT.
<script async src="https://pagead2.googlesyndication.com/pagead/js/adsbygoogle.js?client=ca-pub-6139803315441080″
crossorigin="anonymous"></script>
2016, 2020, 2021 Pacific Crest Trail, selected sections
2016 President Range in New Hampshire
2016, 2017 Appalachian Trail, selected sections 
2019 Continental Divide Trail, selected sections 
National Parks Service
Arizona
California
Georgia
Minnesota
Montana
Nevada
North Carolina
Oregon
South Dakota 
Tennessee
Utah
Wyoming
<script async src="https://pagead2.googlesyndication.com/pagead/js/adsbygoogle.js?client=ca-pub-6139803315441080″
crossorigin="anonymous"></script>